Gamification is now regarded as one of the most effective and lucrative methods of marketing available today. Rarely have products or brands been able to exercise such control over consumer behavior and this is why gamification and the use of meta games is being employed across the internet. Gamification is set to continue as an effective strategy to help garner long term consumer business and interest and although 2010 has seen a number of successful businesses take advantage of gamification and meta games, this trend is likely to persist for the foreseeable future as more and more unique meta games are utilized.
The biggest obstacle to gamification is the ability of the meta games to appeal to those who do not normally play meta games or associate themselves with video games. This has to be achieved by creating meta games which offer plenty of rewards and the opportunity of gaining social status. The prospect of competition as well as achievement are also important incentives in alluring non gamers via gamification. Finally the meta games must also be relatively simple and easily understandable and they must, most crucially, encourage consumers to come back as this is what creates success out of a gamification strategy and product.
For the best examples of gamification in today's economy, one should look first at social networking websites like Facebook, auction sites like eBay, and other innovative online service providers like the DevHub Website Builder site, as well as games like Farmville, Tencent and MeTyoon. Using these sites and games as a blueprint to success in gamification efforts, getting the benefits of game design and customer loyalty could be a snap for any company with a creative approach.
Facebook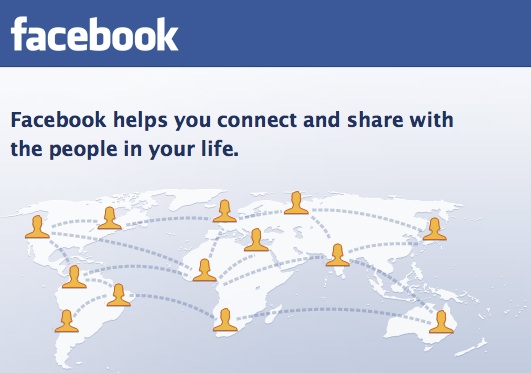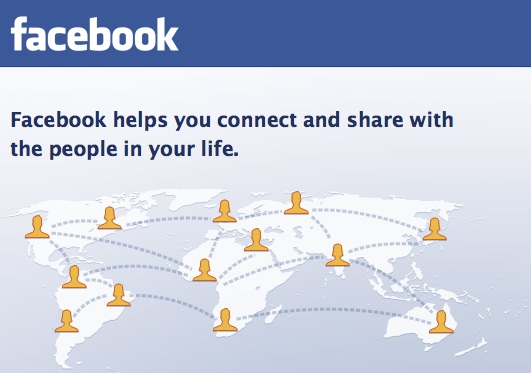 Facebook is one of the leading models for successful gamification. As a social networking site its presentation is one centered around a world of online applications and services. Facebook is able to 'synch up' a user and their list of online friends so they can interact in various virtual game spaces. Facebook's various applications facilitate pay per click marketing, direct marketing (from ads on the sidebars), and word-of-mouth marketing (from business owners who create their own Facebook page or Facebook game to interact with existing users). Evidently, there are limitless opportunities for companies intrigued by gamification to look at a Facebook application for guidance and replicate it within their own business structure.
At its inception, Facebook bore great resemblance with MySpace, which has since seen a demise in its popularity in comparison to Facebooks rise over the last few years. This is partly due to the old restriction that kept non-college and University students from becoming Facebook members as well as MySpace being at the forefront of media and customisation options for social networking. The moment that Facebook began letting users create their own applications for Facebook, and implemented an ad-based revenue system for the best applications proved to be decisive, as it became clear that Facebook was the only competitive site with regards to the social media and gamified marketing efforts.
With the various games that are available in application form, people are encouraged to invite their friends in order to earn more points whilst simultaneously allowing advertisers more exposure to key demographics.
FarmVille
Without a doubt the most successful and awe inspiring example of gamification is Farmville. Farmville is a game played online via the use of the social networking site Facebook and has arguably set the standard for all other meta games. Farmville achieves all of the gamification points mentioned in the above paragraph and more. At the peak of its powers, Farmville is able to attract over 30 million users every day, illustrating it is a reliable blueprint for companies that wish to follow in their footsteps. The company that created Farmville, Zynga, which is based in California, is now estimated to be worth nearly $4 billion due to the success of the game and other meta games like it which have also reached vast audiences via Facebook.
The premise of Farmville is very simple. Players must run a virtual farm in which the usual farm activities must be completed such as growing crops and raising animals. However, Zynga have incorporated a number of particularly clever aspects which have enabled Farmville to boom in the extraordinary fashion it has done. One of these aspects is gifting in Farmville. Players are able to provide other Farmville players with gifts such as livestock or a tree. These gifts are free to give and the clever part is that they invite reciprocity from the receiver. This encourages users to invite as many people as possible to join the game so they can all start exchanging gifts and kitting out their farms with more desirable objects. This viral element helps spread the use of Farmville dramatically as people are actively encouraged to invite friends and provide gifts. Other than this method, items in the game can either be purchased through virtual cash or players can actually choose to use real money to then buy virtual cash. The most desirable items are usually only affordable with real money so this encourages players to spend on Farmville.
The other key element to the gamification of Farmville is the way it coaxes players . Meta games need to provide a reason for players to come back in order to promote long term business and Farmville does this by ensuring that if players do not actively return to their virtual farms frequently their crops will begin to die and their farm will fall apart. Therefore money, points and status are lost.
Ebay
One of the first successful gamification accounts comes from eBay, a highly effective method of selling and buying items that may either be specialist pieces or items no longer sold or advertised in a retail environment. The method for bidding on items is a game in itself, as the 'best' player will eventually win the prize by outbidding other challengers. In the end, the best player is determined by placing the highest accepted bid. It's a competitive rush to constantly bet higher amounts of money on a desirable item against a huge number of anonymous opponents.
This competition is key in creating a social aspect that distinguishes eBay from regular classified ads created to sell an assortment of products, with the invention of the auction 'game' the unique selling point of the website. Admittedly , people can shop using other non digital media mediums to find the best deals and try to purchase them after negotiations, but eBay proves to be more convenient and efficient for a majority of people, with the eBay experience altogether more entertaining whilst inputting a added element of fun.
DevHub
This case study is one that is relatively low key, yet the DevHub Website Builder is a service that helps those seeking to build their own webpages find the motivation to continue through to the finish. Statistics support that most people rarely finish a website to the satisfaction of their initial specifications. Arguably the difficulty involved with creating elaborate web decorations, or learning how to code difficult flash elements into their site posed too much of a barrier, thus explaining the research evidence .
DevHub manages to make a game of accomplishments related to the completion of webpage creation, (i.e. adding an embedded html code for a video nets the 'Video Award') giving users awards for completing certain acts and allowing them to compete against other websites for regular prize giveaways. The methods used by DevHub are exactly the type of formulae a company seeking to 'gamify' should emulate for success, as giving people an entertaining incentive towards framing their purchase habits in a specific way is an unstoppable advantage for any company.
MeTycoon
In contrast, MeTycoon, developed by PlayGen, is a captivating and satisfying online experience that encourages young teenagers to proactively explore career opportunities; combining videos of real people doing real jobs within a game world based on skills, activities and money to determine happiness.
MeTycoon has a system that rewards players for watching interviews with professionals in a variety of careers. Watching these interviews builds skill points (which increases a player's "success" in a chosen career), can unlock money (to be spent on items that increase player's skill points or overall happiness), and, of course, provides interesting insight into a nice variety of careers. Naturally, it is rewarding to both learn about these careers and to watch your in-game skill levels grow. The game ends upon a player's retirement, and players "win" in a number of ways; the game will rank them based on a number of different criteria – happiness, money, items, jobs held, and so on.
Tencent: Pet.qq.com
Another successful example of meta games is Tencent a game played over social networks in China. Users look after pets and pay to buy items for their pets such as medicine and toys. Tencent can manipulate the behavior of the pets and in essence encourage greater spending by the players if needs be.
MyCokeRewards
Another different gamification and meta games example is MyCokeRewards. This type of gamification works on the premise that those who buy Coca-Cola products can earn points which can then be used online to enter various sweepstakes to win prizes.
The use of meta games and gamification is becoming the most popular marketing tool available in the internet and application age and it is not hard to see why these case studies of meta games have proven to be effective and successful.